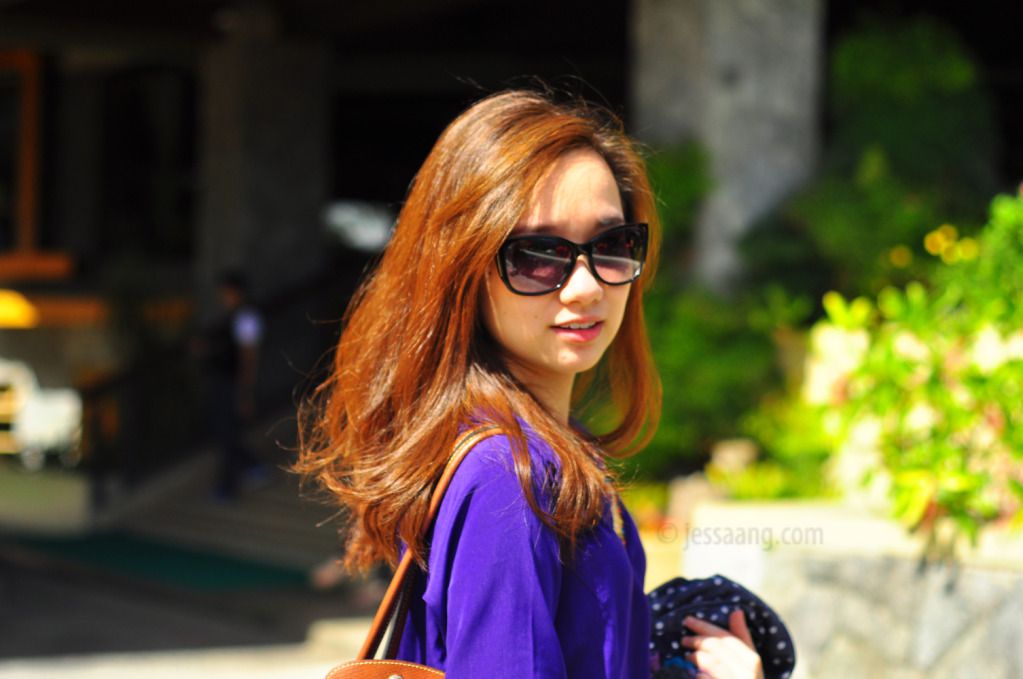 Top from Forever 21, pants from My Cup of Tea, no brand necklace, sunglasses from Firmoo, flats from Tophshop, and bag from Longchamp Paris.
(Hype this look on Lookbook here.)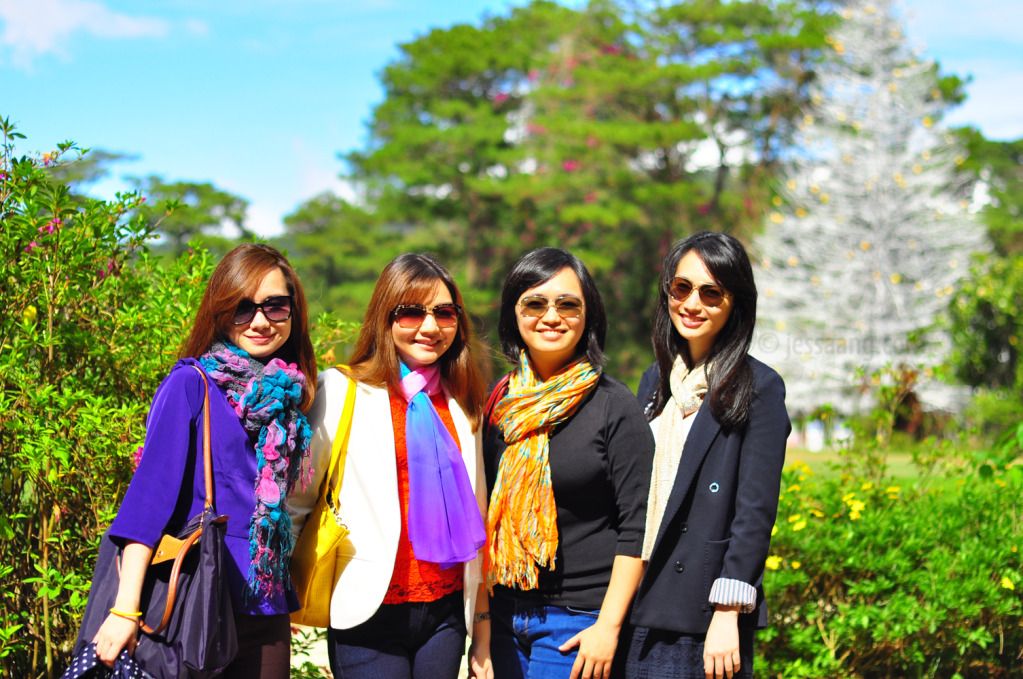 This is what I wore for the second day in Baguio and during the Christmas eve! I didn't upload the outfit I wore during the first day since what I was wearing was pretty much the usual. Comfort > Fashion. I had to change to denim pants because my legs couldn't take how cold it was! 18 degrees during the morning and 11 degrees at night!?! Crazy!
This year's Christmas was also extra special because we spent it with our family friends in Baguio! Too much food was served and good thing was I wore the right loose top (tres chic because it's peplum!) to hide my big(gest) tummy! I swear I gained poundSSS after Christmas eve!! :s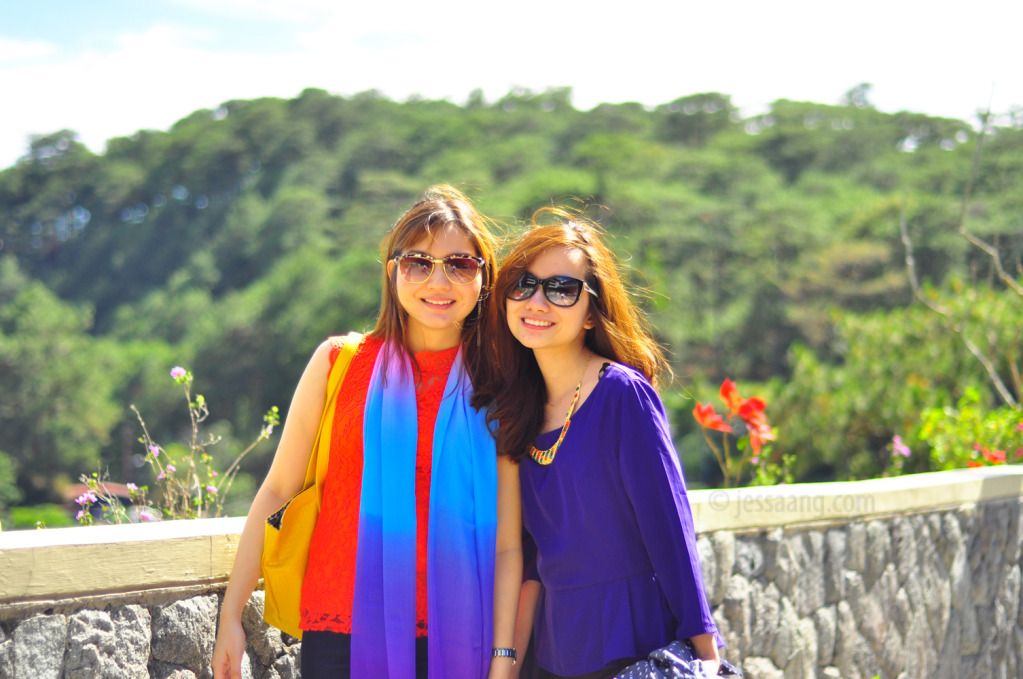 It's my second time to visit Baguio after 14 years! I spent my whole years traveling to other countries in the world and I think it's time to visit and patronize our own. It's always been one of my bucket list to travel and explore the Philippines. :) We've got so much to offer, I tell you! :)
It feels so good to trace back my childhood memories! <3
Say hello to my studded flats! These are the only shoes I brought with me during the trip. I was too lazy to pack (and if it was only possible, I'd hire someone to pack for me) the others and I knew these are comfy enough for me to survive all the walking tours. So you'll see another photo of these in my next outfit post! :)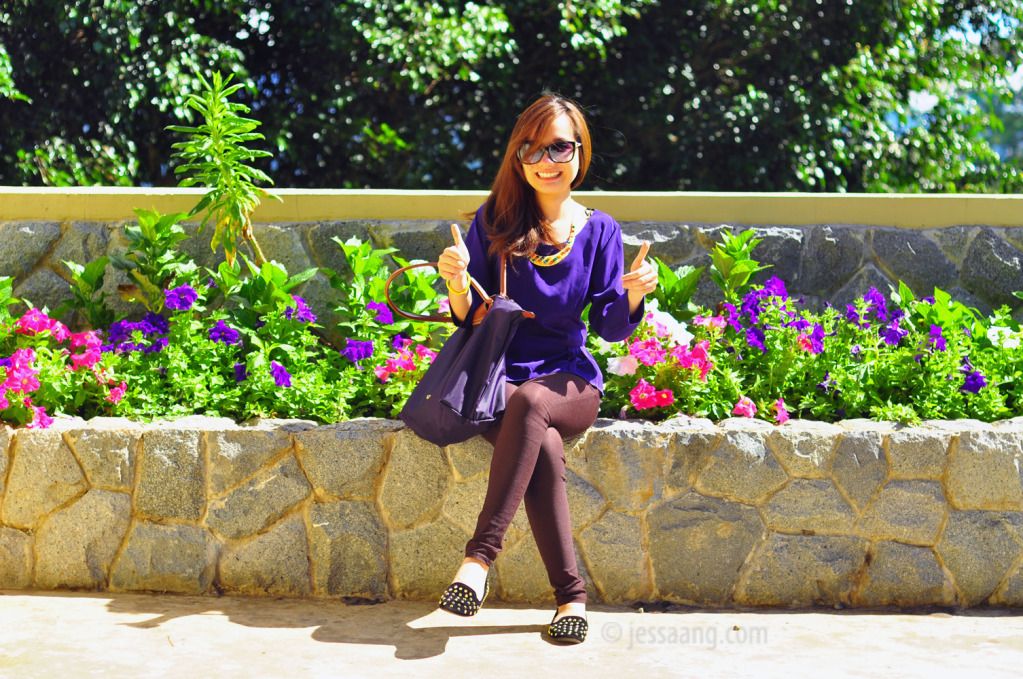 Baguio Country Club and Baguio itself is too photogenic! I love how the photos turned out and the clouds are extra pretty! :) I wish I had a garden this big too at home so my pictures would always turn out this lovely, haha! #BloggerProblems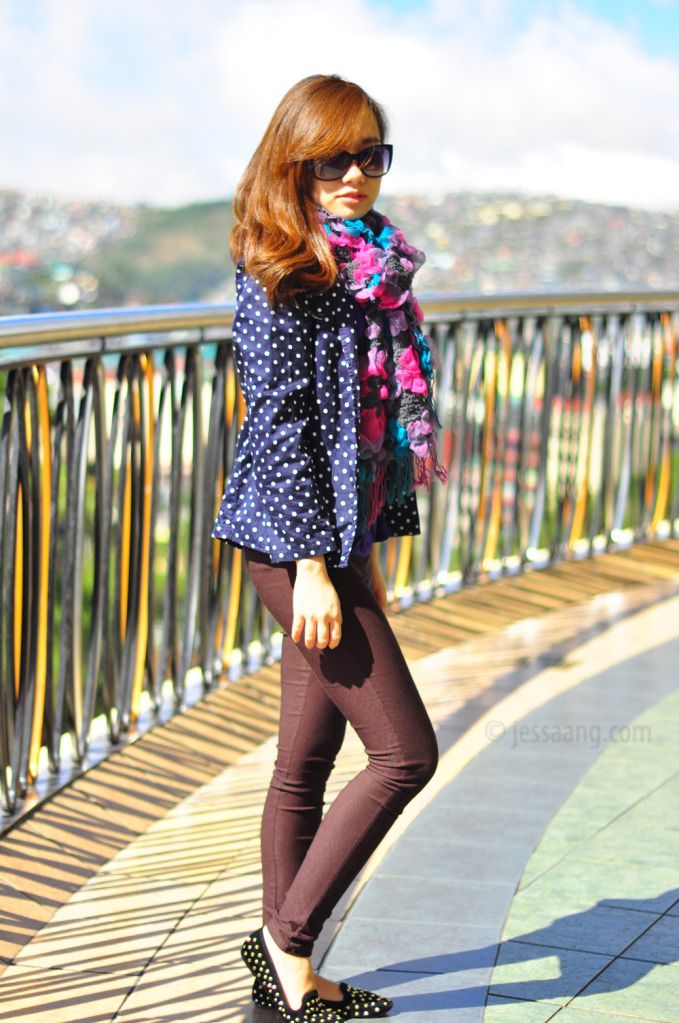 I'm obviously geared up for the cold weather! Haha! :) Scarf- check! Blazer- check! Pants- check! I'm missing the coooold weather! If only Baguio wasn't 5-6 hours away from my place, I'd totally go back without any hesitation!
How was your Christmas? I'll be blogging about it by tomorrow!!! :)